Renntech C74 Fitted with Akrapovic Exhaust for C63 AMG by ruben (RSS feed) November 24th, 2010 at 8:30 pm

I

t

is a must to view the video mentioned earlier that has almost a live soundtrack and shows a short burnout performance of the vehicle. You can see and feel the drive of it!

T

he

Mercedes-Benz C63 AMG

is a great car and

RENNtech

, an American aftermarket specialist, has come up last month with an equally great modification kit – the

'C74

′. A new exhaust from

Akrapovic

has a video presentation that shows the potential of their creation that has a

43 pound/19.5kg

reduction in weight. The titanium

Akrapovic

exhaust of the Power War fighter gives a torque output of

12HP and 16lb-ft/21.7Nm to boost!

T

he modifications with the new exhaust included in the C74 pack are Full Carbon Fiber Widebody Kit, Front Splitter, Rear Spoiler, and Rear Diffuser integrated Exhaust Tips. It also has

Nitto INVO

Performance Tires, 275 / 30 / CR 19 for the Front and 305 / 25 / CR 20 for the Rear, mounted on 19 x 9.5″ Front and 20 x 10.5″ Rear – Signature 3 Piece Forged Aluminum Wheels, respectively. That's for the exterior.

F

or vehicle performance modification it will be the following:

RENNtech

ECU / TCU Software Upgrades; Carbon Fiber Airbox and High Performance Air Filters; Custom Air Inlet Panel; 82mm Throttle Bodies; Modified Ported and Polished Cylinder Heads with Upgraded Camshafts with Stainless Steel Headers. Add to that Sound and Performance Pipes, Fully Adjustable Sports Suspension, 100% Locking LSD, Stage 3 Braking Package, Fully Adjustable Sports suspension and Carbon Fiber front and rear stabilizer braces.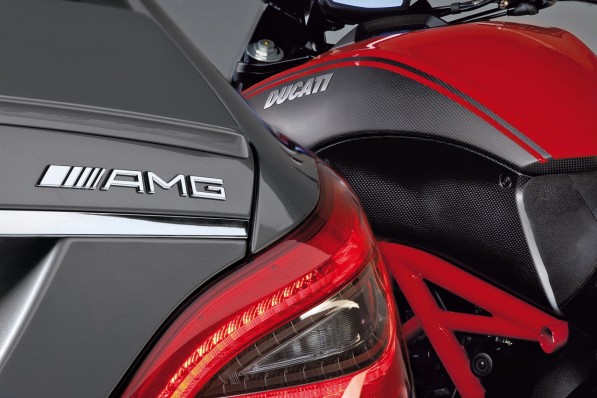 W
ant to feel what it's like to drive on a racetrack? Well then, suit yourself… up. For every purchase or lease of a new
Mercedes-Benz AMG
vehicle, you will have an exclusive opportunity to race a real
AMG
car on a real racetrack, compliments of
Mercedes-Ben
z and their dedicated tuning company
AMG
. Their main aim is to make owners aware of what their new car is truly made of, and what it is capable of outside of public roads.
T
his new perk of owning a
Mercedes-Benz AMG
car will start in the U.S. as early as on the first day of January next year. It comprises one full day of an adrenaline pumping track program that will teach owners the basics dynamics of performance driving. No less than
AMG's
expert driving instructors will take you on an
AMG Driving
Academy
learning coarse to teach you the basics of handling your car through custom mid and high speed exercises that'll span the entire length of the race track.
T
he new program by
Mercedes-Benz USA
comes in time for the world debute of the
2012 CLS63 AMG
, as well as the christening of Lime Rock Park as the third track to accommodate a new
AMG Driving Academy
season.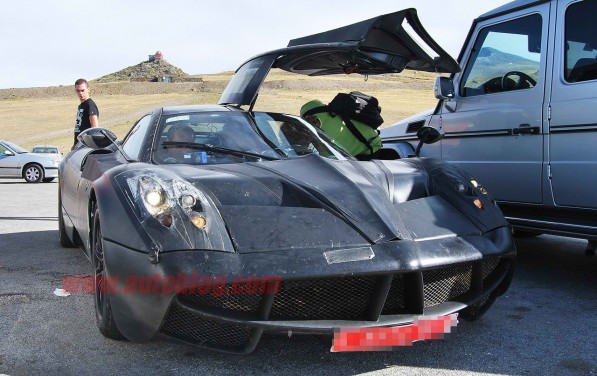 S
ometimes, you just have to nip expectations or speculations in the bud to tame people's over-excitement down before they grow out of proportion. Otherwise, you're going to have a lot of disappointed fans out there who'll be less than interested in your new toys. That is why both
Mercedes-Benz
and
Pagani
decided to make it clear to everyone out there that no—the up-and-coming
Pagani C9′s V12
engine will have absolutely nothing to do with the current
V12
that's rocking the
SL65 AMG Black Series
. Although it's
AMG
that is solely responsible for developing the engine that's going to rid each and everyone of the
Pagani C9′s
competition, the tuner was quite steadfast saying that the engine they're working on was something borne out of a
Mercedes
engine, and not necessarily something similar.
T
o end all rumors, AMG says the V12 that resides under the Black Series' hood is capable of 670hp and 730lb-ft. That motor is a hyped up version of the V12 that's powering the base SL65 AMG. The engine that's screaming from behind the C9′s cockpit? That's not the same engine, or any derivative of the aforementioned engines whatsoever. It's totally different, and that is where their statement ends? So we're all pretty much left guessing what it really is. But does it really matter once you're inside the C9?